I woke up especially early to have time to post for all of you! Happy Valentines day! I'll be apartment hunting and studying (our Valentine's was yesterday...when you're married, life makes you reschedule minor holidays like that) and maybe celebrating with some romcoms yesterday (when I say romcom I mean fave IchiRuki blog, watch Pride and Prejudice, and probably most of Downton Abbey)
Taking an idea from
soraryuu
I'll leave you all with some pics of my most beloved OTPs of all time:
DuoxHilde of Gundam Wing: Forever my OTP of all time. I will go down with this ship, attempts at ruining them by SOME PEOPLE (*cough*frozenteardrop*cough*) be damned.
IchiRuki: Come on, Kubo. Make them canon. You've put the two of them through enough that they at least deserve that. Girlfriend over there needs to get laid.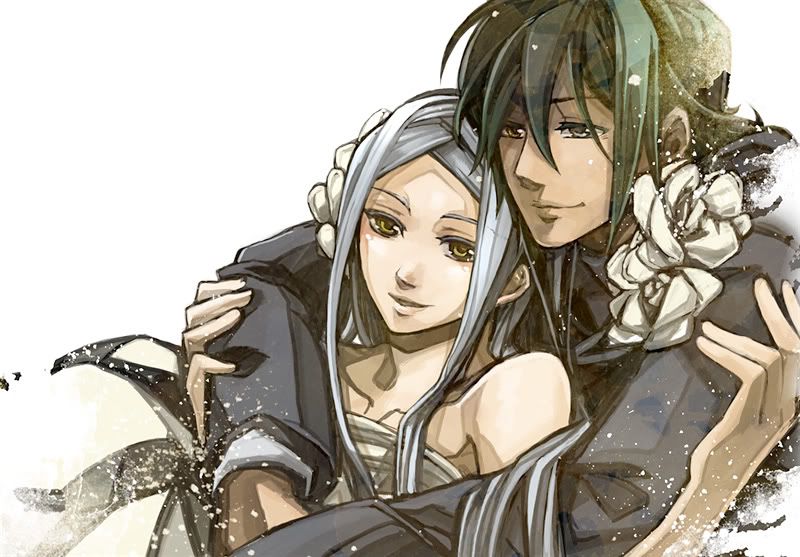 And what OTP post of mine would be complete without Allelujah and Marie of Gundam 00. Thanks you guys, for being the first couple I was that emotionally vested in since IchiRuki. Look at them, they are SO DAMN CUTE.
'
RussiaxBelarus of Hetalia: so wrong, but feels so right. I never thought I'd see the day where I'd have a guilty pleasure ship. But the fanart...it is all the wonderful things. SO BEAUTIFUL T.T